Ginger
In Chinese cooking, ginger spring onion and garlic are three essential condiments, they enhance the flavor of the dish. Chinese people have been using them for at least 2,000 years.
Ginger brings earthy and floral notes.
Spring Onion
Spring onion add s sharp and peppery flavor.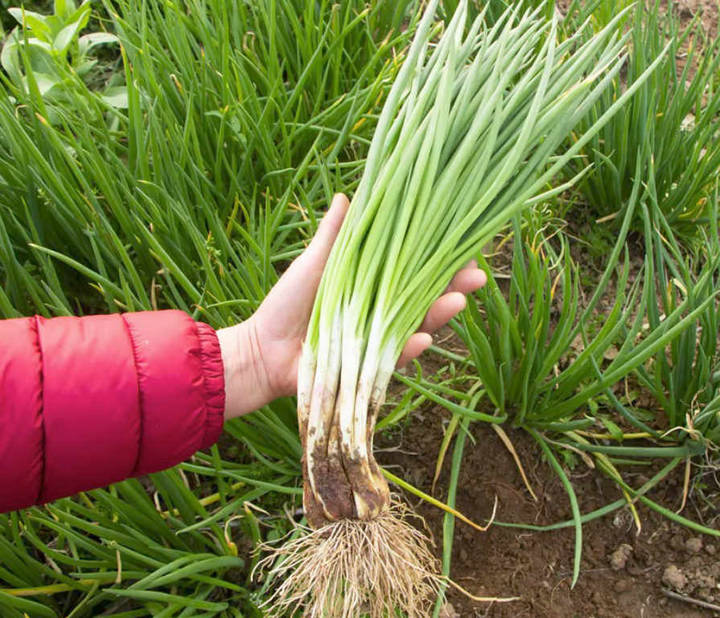 Garlic
Cooked garlic tastes nutty.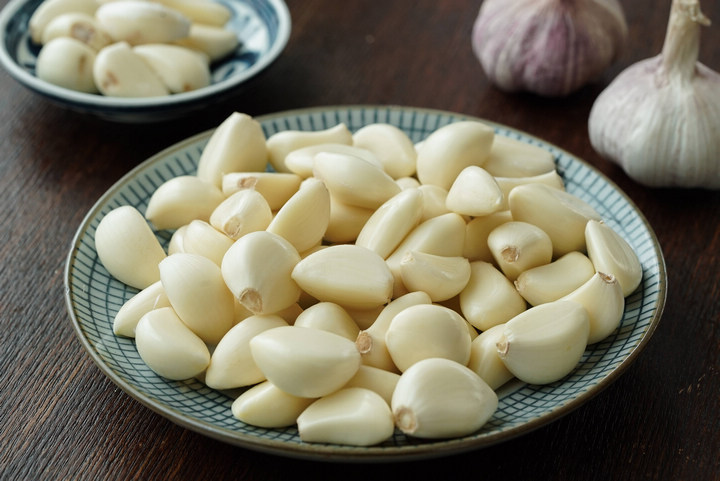 Coriander leaves
Coriander leaves or cilantro are the leaves of coriander plant and are often referred to as Chinese parsley. They have a strong favor and aroma and are typically used as a garnish.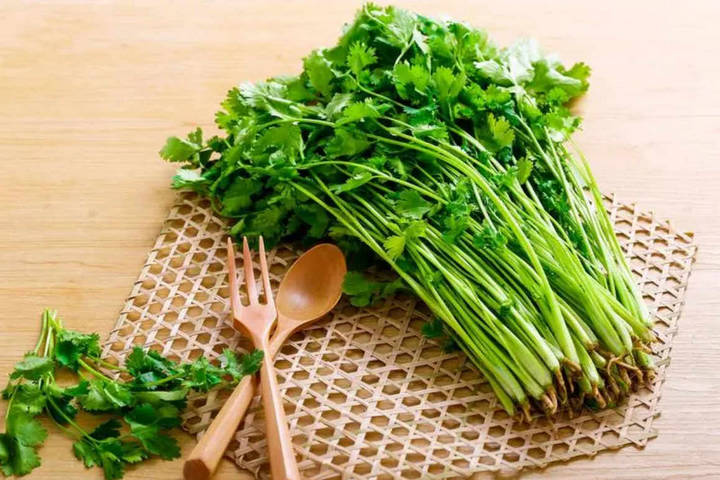 Dried black Chinese mushrooms
Dried black Chinese mushrooms are used widely in Chinese cooking.  The dried mushrooms must be soaked in hot water to soften before use, from about 15 minutes to 1 hour, depending on the thickness of the caps. The stems are removed and discarded  only the caps are used.
Shiitake mushrooms are a good substitute. They are easily available from the dry food sections in wet markets and supermarkets.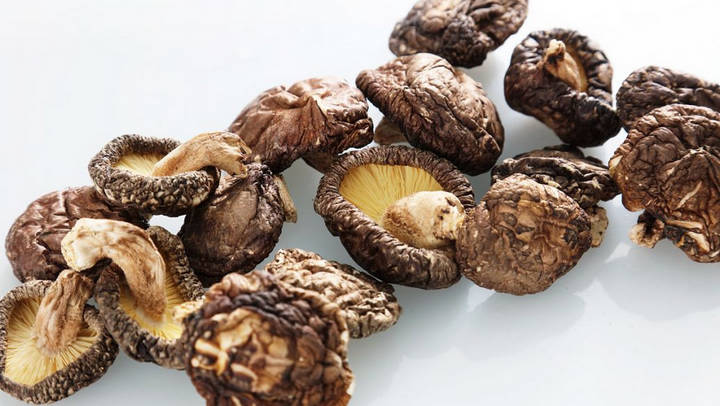 Five Spice Powder
Five Spice Powder is a  highly aromatic blend of Sichuan pepper, cinnamon  bark,clove,fennel and star anise, ground to a fine powder and used to season stir-fried foods, in marinades and for sauces.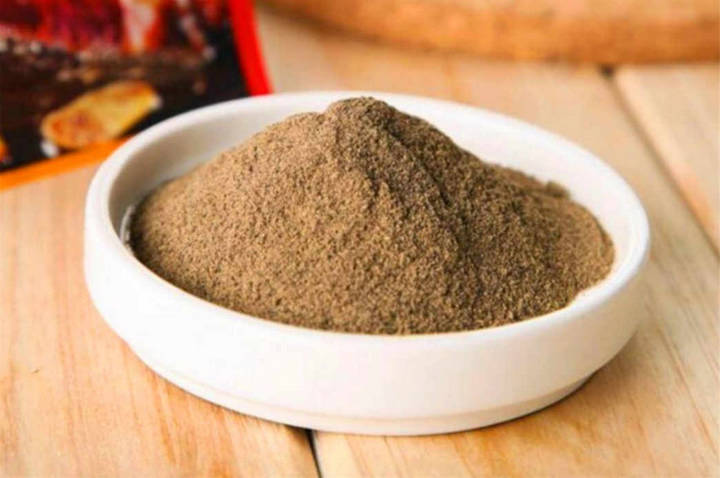 Sesame Oil
Sesame Oil is extracted from sesame seeds that have been well toasted. producing a dark, dense highly aromatic oil that can be used for cooking, marinades, sauces and soups, or as a table condiment. Its nutty, smokey flavor has become a hallmark of Chinese cuisine.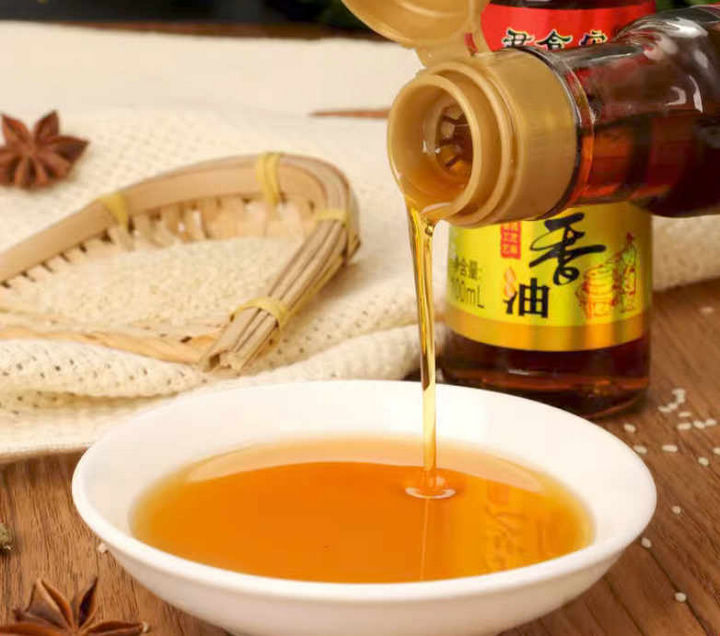 Rice Wine
Rice Wine is used frequently in Chinese cooking, as a tenderizer, to blend flavors and to enhance taste. The best wine for Chinese cooking is hua diao rice wine, Japanese sake or mirin. A good alternative is dry sherry.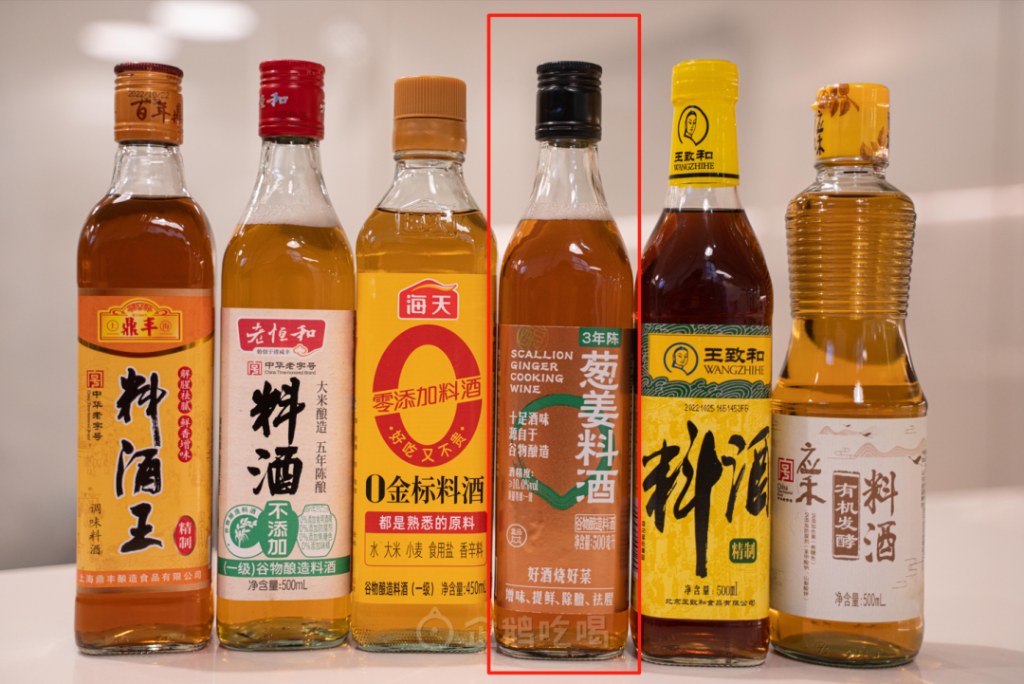 Sichuan Peppercorn
Sichuan Peppercorn is also known as fagara, Chinese brown peppercorn and flower pepper. This spice has a sharp pungence that tingles and slightly numbs the lips and tongue, an effect known in Chinese as ma la(numb hot).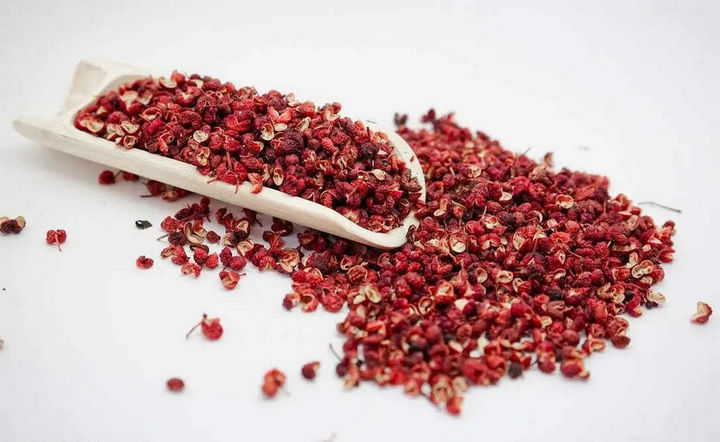 Soy sauce
Soy sauce is indispensable to Chinese cuisine. It is fermented from soya beans and salt; used in marinades, stir-fry cooking, sauces and dips; low-salt varieties are now available. It is well worth spendinga little extra to purchase high-quality soy sauce, because its distinctive flavor permeates Chinese cuisine, and a poor quality soy sauce can ruin the taste of even the best cooked food. Both light and Dark Soy Sauce are used in the recipes.

Here is Lee Kum Kee soy souce.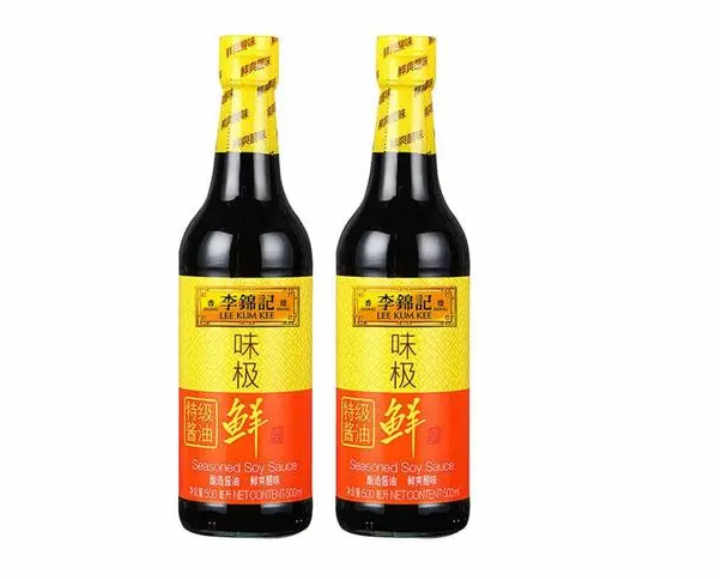 Tofu
Tofu or bean curd comes in various form. Soft tofu is silky and smooth.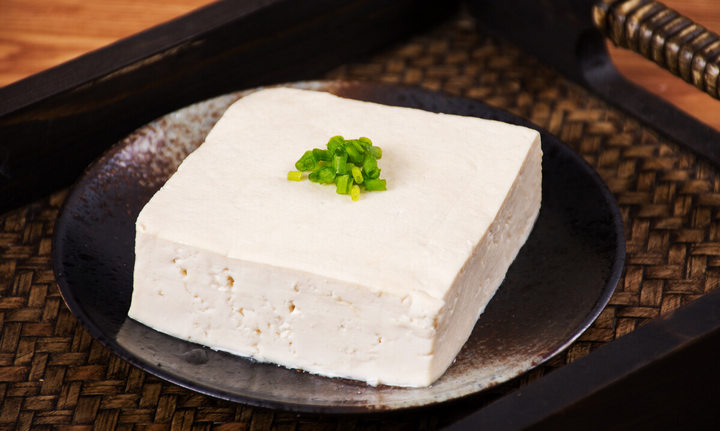 Firm tofu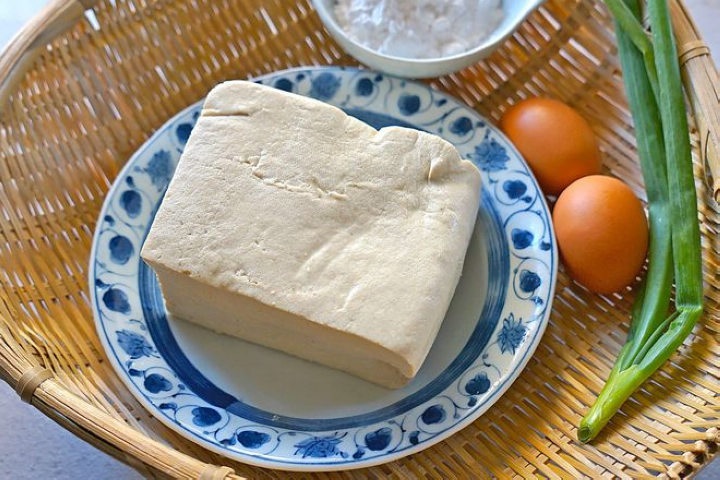 Tau kwa is hard tofu that has been compressed to expel most of the moisture.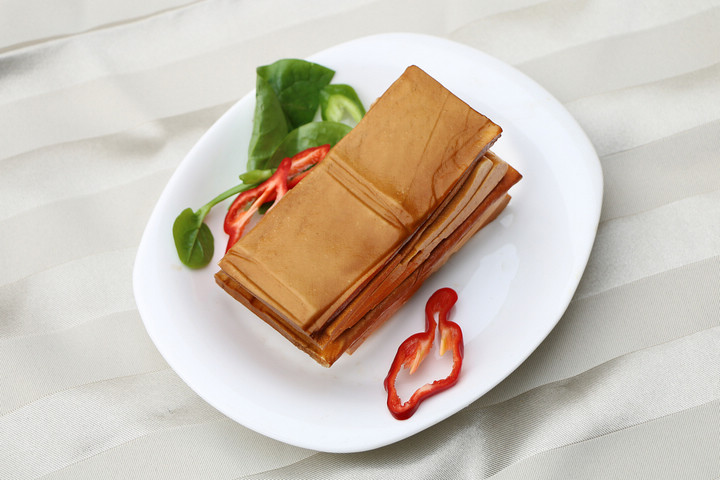 Small squares of fermented tofu are sold in jars. They are either red on the outside,if flavored with chilli and spices, or creamy white and used as a condiment with rice porridge.
Another type of bean curd sometimes added to braised dishes or soups is dried-fried bean curd, Tau pok, which is generally sold in small rectangles. These are often sold on strings in Asia, but are elsewhere usually packed in plastic. They are light and spongy in texture, and need to be dipped briefly in boiling water to remove the oil before being used. Dried deep-fried bean curd has an almost nutty flavor and is particularly appreciated for the way it soaks up the liquid to which it is added. It can be kept refrigerated for at least two weeks.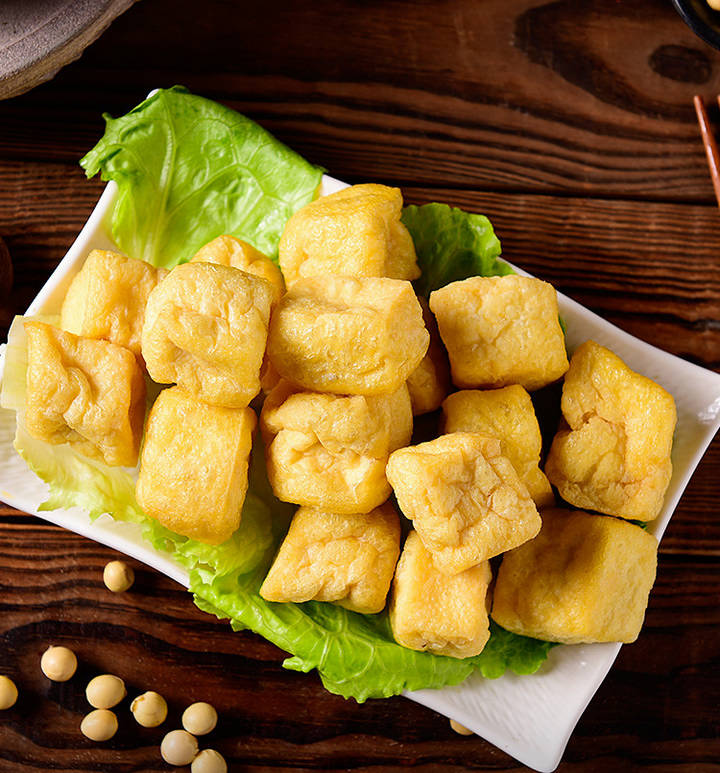 Sichuan Pepper-salt Powder
Sichuan Pepper-saltPowder may be prepared by toasting 2 tablespoons Sichuan peppercorn in a dry pan with I teaspoon sea salt, grinding them to a fine powder, and sprinkling the powder over cooked dishes; the peppercorns are also used whole in spice bags for stews.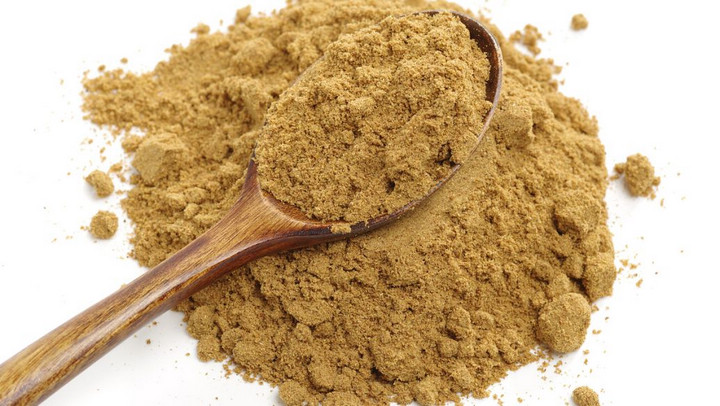 Tofu Skin
Tofu Skin is the thin layer of soy protein that forms on top of soybean milk when it is boiled. The skinis skimmed off and dried. It is sold in sheets as awrapper, or as tau fu kee,a thick twisted skin added to meat or vegetable dishes. It has little flavor but a wonderful texture.It is to be moistened with a wet cloth before use. It is a widely-used ingredient in vegetarian foods as it is a good and healthy alternative to meat. Tofu skin can be deep fried, steamed or even used as a garnish.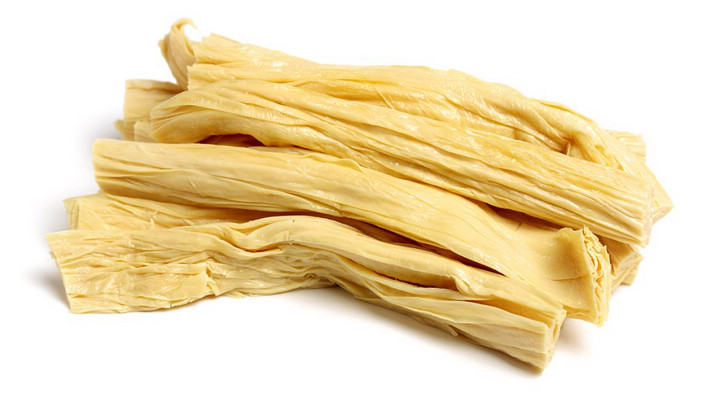 Vinegar
Vinegar is used to balance flavors in sauces and to bring out the natural tastes of foods, almost always inconjunction with a bit of sugar. Unless the recipe calls for a specific variety of Chinese vinegar, the best choices are rice vinegar or apple cider vinegar. Red wine vinegars do not go well with Chinese flavors.

Wasabi
Wasabi is one of the best known of all Japanese condiments. It is a very spicy Japanese horse-radish that is sold in powdered form or a saprepared paste.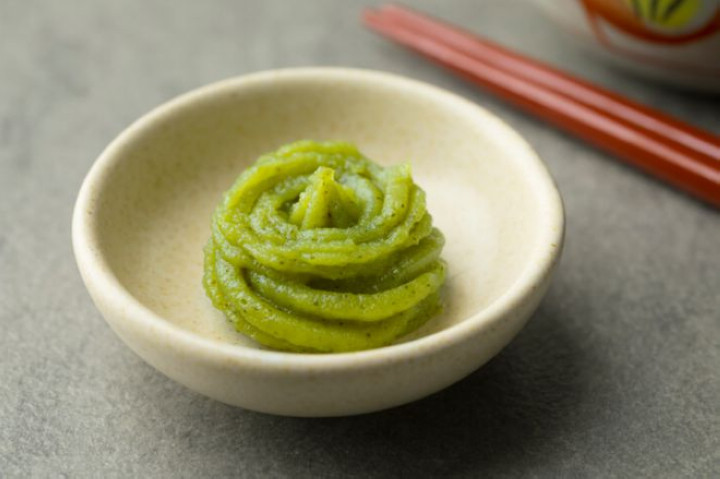 Ok, These are the main ingredients of Chinese food, once you have these Chinese ingredients, you will be able to make 90% of the Chinese recipes!